Nazareth City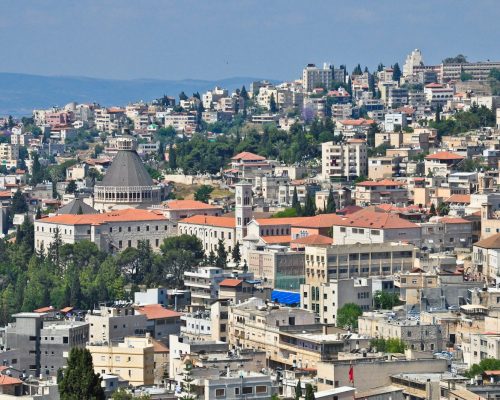 HOPE guesthouse was opened in Dec 2009. The house is located few meters away from HOPE (House Of Prayer & Exploits) in Nazareth.
The house was recently newly renovated in 2021 and can accommodate 4-6 people, in two bedrooms and 1 bathroom including shower and one living room.
FULLY EQUIPPED
Everything You Need, Built Right In!
It's fully equipped with all the facilities needed:
1. Beds, sheets & towels
2. Fridge
3. Microwave, toaster oven & toaster
4. Kettle
5. Washing machine
6. Television 24″ & home cinema system
7. Air condition during summer and heat in the winter
8. Internet WiFi
9. Coffee Machine
10. Parking is available near the house
The Guesthouse can be a great choice to those who need an affordable place to stay in Nazareth during their visit to the land.
We offer a fully equipped house bed only without food. Coffee & tea are provided in the place for your use.
You can contact us for reservation or inquiries about rates via email to the following email address: guesthouse@hope-nazareth.org
FILL IN YOUR RESERVATION INFORMATION
For reservation inquiries, please fill out the form below.
All reservations are subject to availability